Centric Pipe LLC Quality Products
Centric Pipe LLC is committed to providing our customers with the highest quality Oil Country Tubular Goods (OCTG) possible, by utilizing the latest technology in steel making, combined with our advanced manufacturing and rigid inspection processes.
API and Proprietary Grade products manufactured by Centric Pipe LLC start out by using high quality hot-rolled steel that is processed into the most demanding steel grades with various high-strength requirements.
Hot-rolled coils produced by continuous casting process provides cleaner steel, micro-alloy type chemistries, consistent mechanical properties and excellent dimensional qualities that all contribute to supplying a high-quality product that our customers expect.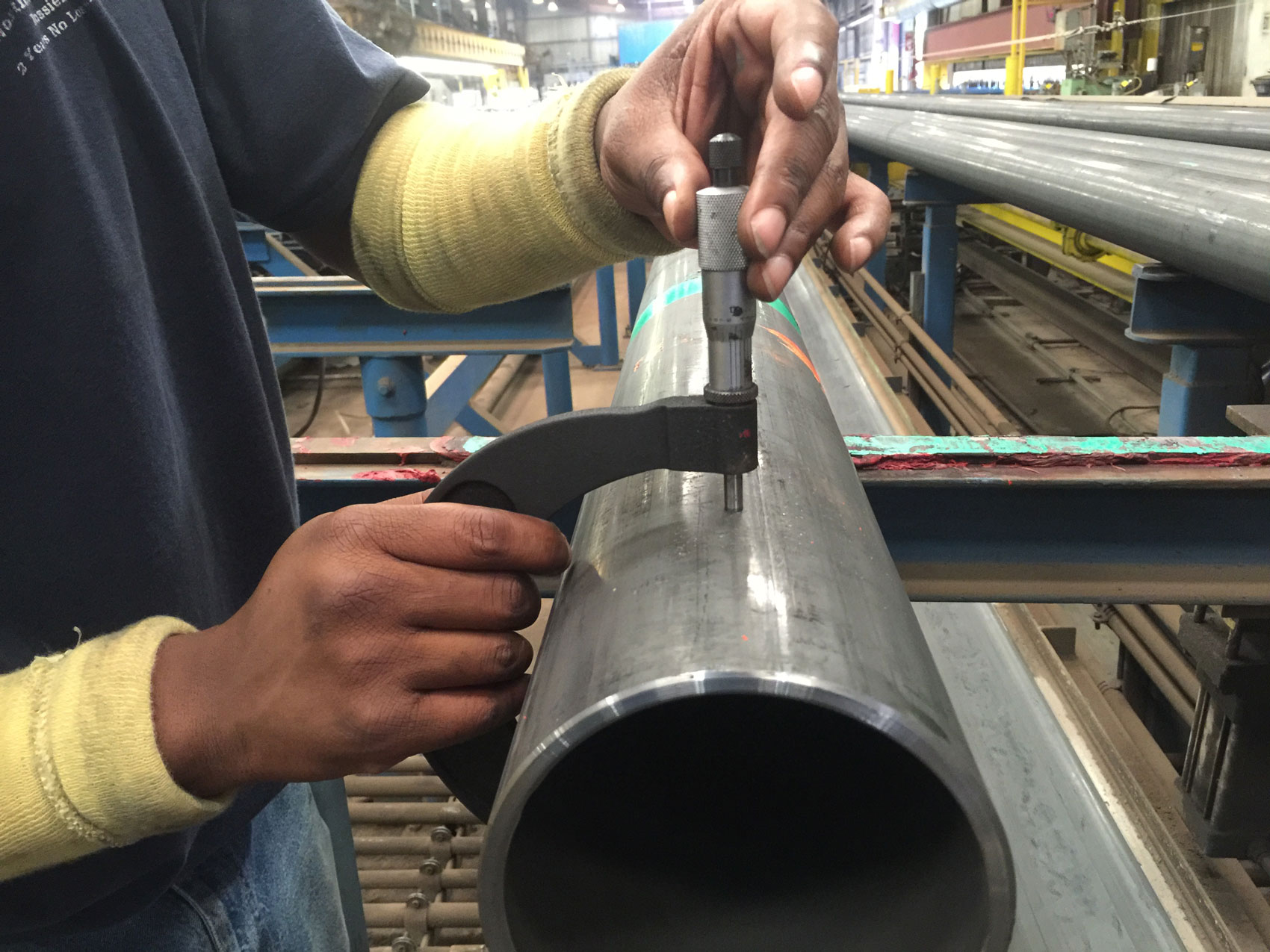 All API and Proprietary Grade products manufactured by Centric Pipe LLC are subject to our own in-house specifications that exceed typical industry standards and API 5CT requirements.
The ERW process at Centric Pipe LLC includes state-of-the-art inspection systems that guarantee a defect free product. The In-line Ultrasonic Weld-line inspection post High Frequency welding, assures proper mill setup by fully evaluating the weld seam for defects, imperfections and flaw detection.  An additional Ultrasonic Weld-line inspection is performed post hydrostatic testing and rotary straightening for 100% of the pipe processed at our mill.
Dimensional tolerances for outer pipe diameter, wall thickness and ovality are closely monitored allowing multiple options for end-finishing, such as:  Plain-end, API –  STC, LTC, BTC connections, plus Semi-Premium and Premium thread designs.
The on-site metallurgical lab at Centric Pipe LLC is fully equipped to perform mechanical property testing, chemical analysis, hardness evaluation, Charpy testing and metallographic analysis which verifies the product was manufactured to the required specifications.
High-quality tubular products manufactured by Centric Pipe LLC has successfully proven to meet today's challenging oil and gas applications associated with various complex well environments, such as drilling, high pressure, high temperature, mild sour service and longer laterals.